Hello my name is Phil Norton and I am the creator of excel-macros.com. Ever since starting work 15 years ago I have enjoyed using Microsoft Excel to analyse data, automate processes and generally make life a little easier.
I created excel-macros.com as a way of sharing some of my tools and inspire people to achieve more using Microsoft Excel.
I'm also available to hire as a freelancer for bespoke development work…
Are you looking for a freelance Excel macro developer?
You will not find a more capable or trustworthy freelance Excel macro developer.
When you work with me, this is what you get:
Excellent communication throughout.
Requirements gathering together upfront to agree on the scope of work.
A highly competitive quote.
Fast turnaround of deliverables.
Clean, easy to understand VBA code.
Product quality right first time.
Headache free from start to finish.
Typical projects
Automating a manual task you're already doing in Excel
Importing and mapping data files (xlsx, csv, txt, xml etc…) into a spreadsheet for reporting.
Creating process flows to standardise how people work
Creating dashboards and reports
De-duplicating data
Removing bad data from a large data set
Fixing / amending / extending old spreadsheets (often created by someone who has since left the company)
Automating a process of emailing, creating PDFs, exporting data based on the data in a sheet.
and much more…
Customer reviews
All customer reviews are for verified Upwork projects.
⭐⭐⭐⭐⭐ Automated excel pharmacy ordering
I hired Phil for this project after struggling (and wasting money) with a couple of other freelancers. I was amazed by how quickly Phil got up and running and turned the project around. His hourly rate is high but the speed, skill and responsiveness he brings is insane and I would definitely recommend him to anyone looking for an EXPERT Excel Macro developer or analyst. The final tool which Phil has built for me has exceeded my expectations in every way and I've really enjoyed working with him
---
⭐⭐⭐⭐⭐ Excel-VB Wiz Needed to Create Reporting Tool for Complex Data Sets
I can't say enough about Philip's work on this project. He was extremely professional, detail-oriented, had great communication and when the project became much more complex than I had anticipated he just charged straight at the challenges without backing down and with a positive attitude. And this all went down during the beginning of Covid lockdown so surely he was working through other challenges at the time. Phil is a rare find on Upwork and worth every penny we paid for this project. I would definitely recommend him and hope to work with him again.
---
⭐⭐⭐⭐⭐ Process app log files to generate reports
Very good communicator, asked the right questions, got clear in his head what I needed, then knocked out the code very quickly. Definitely recommend and will definitely use again if/when need arises.
---
⭐⭐⭐⭐⭐ Logistics Proposal/Invoice Tool
When I first contacted Philip he was quick to respond and very helpful. The work that he performed has saved me a tremendous amount of time and the work is first class. I would highly recommend.
---
⭐⭐⭐⭐⭐ Weather Event Database
The job was completed in the exact fashion I requested. Very happy…
---
⭐⭐⭐⭐⭐ Excel Report Help
Phil has done a brilliant job for us – highly recommended!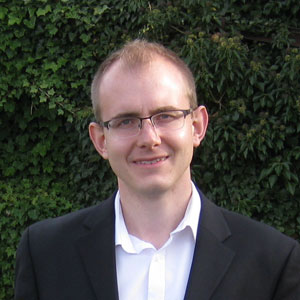 Get your
free

,

no-obligation

quote

If you would like me to help you with an Excel macro then fill in your details below for a free, no-obligation quote.